Post Date: 12-March-2018
Farewell to Form 6 2017/18
On 2nd March, the Students' Association held a farewell ceremony for the Graduating Class of 2018 in the lower playground during recess.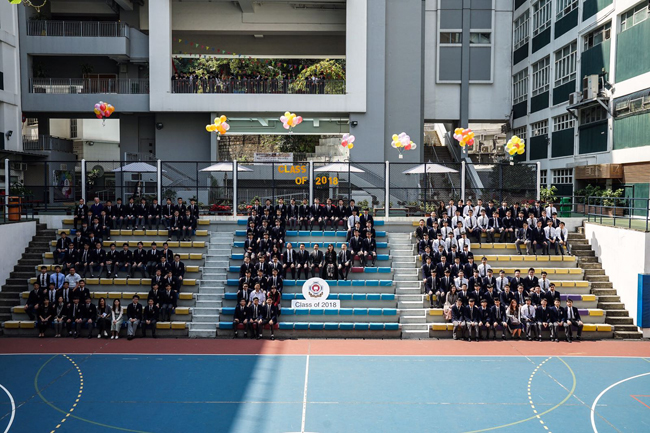 Standing in a circle in the lower playground, the Form Six students intently listened to the final words of instruction for them from the Principal.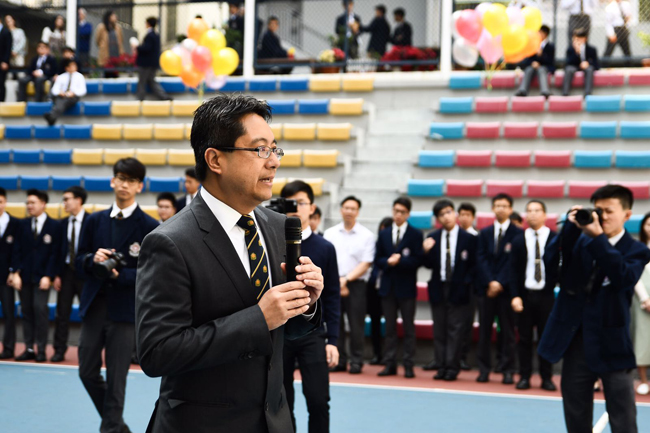 Mr. Dennis Yuen reminded them to closely follow the four watchwords of the College - "Justice, Honour, Truth and Virtue" - and embrace them as their moral compass, as they scale new heights in the future.
After singing the College Song, the students wrote down their well wishes and words of appreciation on small cards to express their gratitude to the school, their teachers and their fellow schoolmates.


The last school day was as memorable as sentimental for the sixth-formers. Many of them took the opportunity to have photos taken with their friends and teachers.
The Students' Association would like to wish all our Form 6 students the best of success in the upcoming DSE exams.