Post Date: 26-March-2018
Lam Chak Hang (5D): gold medalist at Malaysia Invitational Age Group Swimming Championships
Lam Chak Hang, Marco (5D) was earlier selected for the Hong Kong Swimming Team. Recently he participated in the 54th Malaysia Invitational Age Group Swimming Championships 2018, which was held at the National Aquatic Centre, Kuala Lumpur, from 15 to 18 March.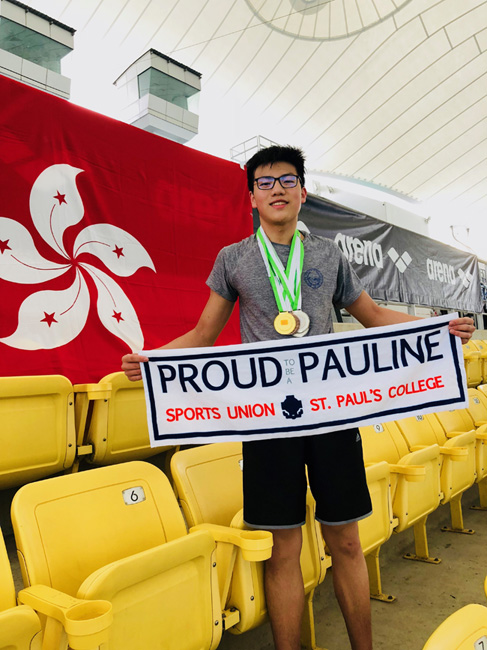 Marco won a gold medal as part of the championship team in the 4x100m medley relay. He also obtained silvers in four other events, namely, the 4X100m freestyle relay, 1,500m freestyle, 400m freestyle and 100m freestyle, while at the same time bagging two bronzes in the 200m individual medley and 200m freestyle.
The College congratulates Marco on his impressive medal haul in the competitions.