Post Date: 26-February-2018
Form Six Graduation Thanksgiving Service
On the morning of 9th February, our graduating class of 2018 gathered in the school hall for the inaugural Graduation Thanksgiving Service. Held on the last normal school day for Form 6, the service was presided over by the Reverend Walter Lau, with the message given by the Reverend Tim Ho and a prayer led by our Principal, Mr Dennis Yuen.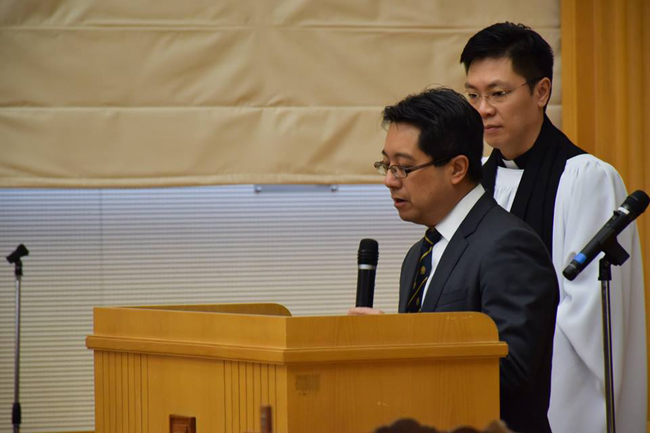 In his message, Reverend Ho encouraged our Form 6 students to set goals for themselves and also strive hard to achieve them, just as the Apostle St. Paul did in fulfilling his life mission given by our Lord Jesus Christ.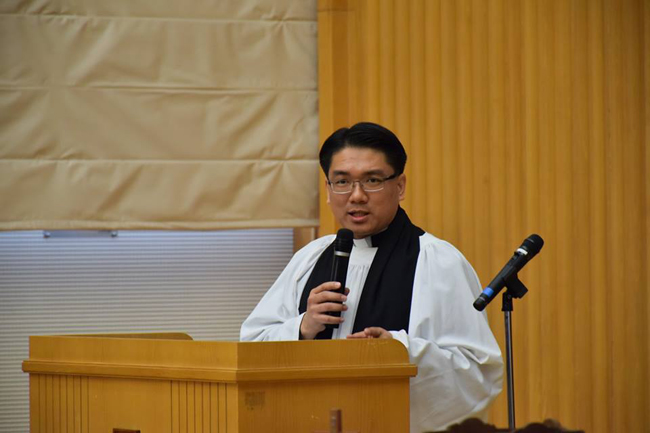 After the homily, the students were invited to write down their prayer requests on dainty little cards for our Christian teachers in the Religious Studies Department to intercede for them.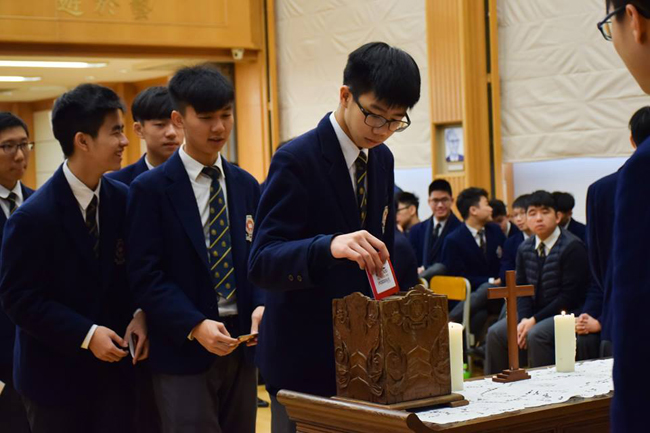 The service ended with a solemn candle-lighting ceremony. With the hall lights turned off and the hymn "Pass It On" being played, the Principal lit a tealight in a paper cup with an altar candle. He then kindled the tealights of the teachers with his lit one. The teachers subsequently did the same for the students. With one lit candle lighting another among the students themselves, the school hall was soon illumined by a sea of glowing paper cup lanterns.
The lighting of the candles symbolised the passing on of Christian values to our graduating students, who are to continue the mission of spreading God's light in the world, just as every previous generation of Paulines did.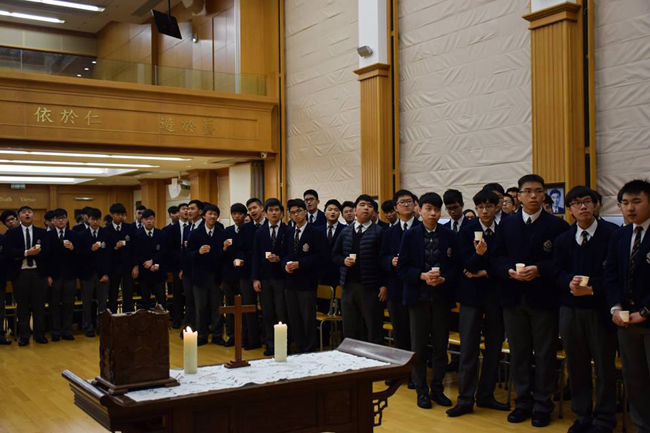 We trust and pray that the Class of 2018 will continue to uphold the school tradition and follow closely in the footsteps of their predecessors, and most importantly, of our Lord Jesus Christ.
"Brothers and sisters, I do not consider myself yet to have taken hold of it. But one thing I do: Forgetting what is behind and straining toward what is ahead, I press on toward the goal to win the prize for which God has called me heavenward in Christ Jesus." (Philippians 3:13-14)