GUIDANCE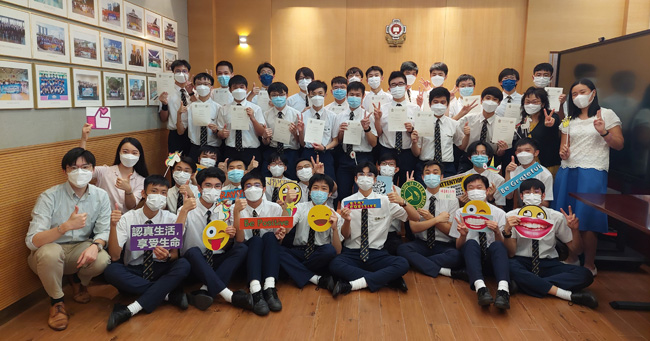 Guidance
The care of our students is the primary duty and responsibility of all staff at the College. It is overseen by the Form Teachers and the Guidance Team. The Team includes the Guidance Team Convenor, the Deputy Guidance Team Convenor, three school social workers, two Educational Psychologists and guidance teachers who have indicated a special interest in the social, moral, spiritual and psychological character development of the students under our care. We undertake these duties joyfully and seriously.
The Guidance Team aims at:
creating a fulfilling and inviting learning environment in the College
helping students to build self-confidence and enhance their self-esteem
raising students' awareness of their feelings, and helping them to develop skills to handle their emotional needs
promoting desirable learning and harmonious social behaviour
facilitating students in life planning, goal setting and career formulation
providing initial and front-line support in order to help students to cope with their problems.
To achieve these aims, the Guidance Team organizes activities such as seminars, exhibitions, visits, competitions, games and workshops to help students to develop skills in interpersonal relationships and decision-making. Guidance Team members also meet students on an individual basis for discussion and give advice on the areas of concern for students both on an ad-hoc and regularly scheduled basis. In order to strengthen the brotherhood between Junior and Senior Form students, the Guidance Team has developed, designed and delivered various activities, such as the F.1 Orientation Programme, the Paul's Breakthrough Camp and the Peer Mentorship Scheme, which allow F.1 and external students to adapt to our SPC family smoothly.
The Guidance Team fulfils a critical role in liaising with the school social workers, the school-based educational psychologists, the Careers Team, the Discipline Team, the SEN Team and Form Teachers, and a range of other school instrumentalities to ensure that our students' personal, emotional and psychological needs are catered for under the stewardship of the College administration and with the ongoing support of our parent community. We are committed to a collegial and collaborative approach in all endeavours to ensure best outcomes for each and every one of our students.
Social Workers
In co-operation with the College and parents, the school social workers from the Hong Kong Family Welfare Society (香港家庭福利會)
(1) help students to face those problems which may hinder their academic, social or emotional development, and
(2) facilitate students to develop their potential as well as a healthy personality
The school social workers are stationed at school on the following days:
Miss. Yu Chun Yu, Nana (余津榆女士) 2859 8438: Mon, Wed, Thu and Fri
Mr. Cheung Wai Hang, Angus (張煒恒先生) 2859 8480: Mon, Tue, Wed and Fri
Mr. Leung Ho Yin, Leo (梁浩彥先生) 2859 8442: Mon, Wed, Thu and Fri